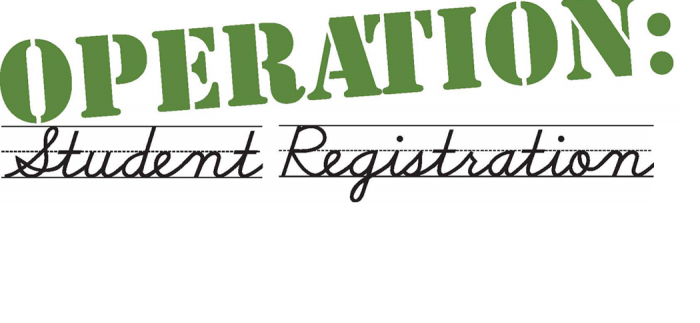 No student shall be allowed to register or attend classes unless the required fees have been paid. Fees are payable in full at the beginning of the academic year or in two instalments at the beginning of each semester.
Fees paid will not be refunded if a student withdraws or leaves the University after registration.
If a student receives prior permission for the Deputy Vice Chancellor for Academic Affairs to withdraw or to be away from the University, and provided that the application in writing to withdraw or to be away from the University is submitted within the first two weeks of the academic year or semester, fifty percent of the fees may be refunded.
New students must register within the specified period. For purposes of registration a new student must submit originals of documents he/she had submitted as credentials in support of his/her application for admission.
Continuing students must complete registration formalities within the first week of the academic year.
Any late registration is liable to a penalty of Tshs. 100,000/=
All the University Certificate, Diplomas, Advanced Diplomas, Degrees and any other University award shall be issued using the names which appear on the Certificate by which a student gains admission at the University. No change of names shall be allowed in academic testimonials and/or transcript unless such changes have first been effected in all testimonials and or transcript which were used to gain admission in the University.
Students must register for the course programme into which they have been admitted.
No student shall be allowed to postpone studies after the academic year has begun except under special circumstances. Permission to postpone studies and resume studies later shall be considered after the student has produced satisfactory evidence of the reasons for postponement. Special circumstances shall include ill health or serious social problems.
No student shall be allowed to postpone studies during the two weeks preceding final examinations, but may for valid reasons be considered for postponement of examinations.
A student discontinued from a programme/course on academic grounds shall not be re-admitted for the same programme/course until two years have elapsed.
A student discontinued from studies on disciplinary grounds shall not be re-admitted to the University.
Students may be allowed to be away from studies for a maximum period of two years in the case of undergraduate programmes, if they are to be allowed to be re-admitted to the same year of studies where they left off.
Students shall commit themselves in writing to abide by the University"s Charter, Rules and Regulations as from time to time prescribed. A copy of the students" Rules and Regulations shall be made available or adequate notice will be given to students.
Students shall be issued Identification cards, which they must carry at all times and which shall be produced when demanded by appropriate University officers. The identity card is not transferable and any fraudulent use may result in loss of student privileges or suspension.
Loss of the identity card should be reported immediately in writing to the office of Dean of Students, where a new one can be obtained after paying an appropriate fee (currently Tshs. 10,000/=)
A student enrolled for any programme at SAUT may not enrol concurrently in any other institution. However, students of SAUT are allowed to participate in courses offered by any institution leading to Professional Certification after consulting the Head of the Department.
No exemption will be given from University courses which a student may claim to have done elsewhere
Note: A procedure will be worked out, however, by the Tanzania Commission for Universities for the legitimate transfer of credits.